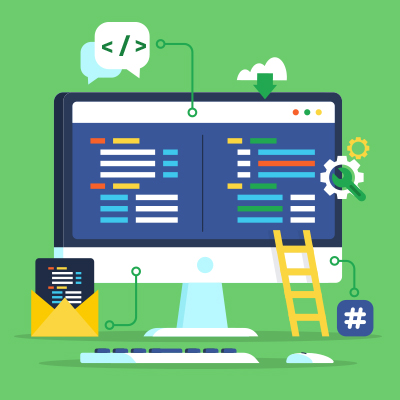 Huddersfield Apps are a Yorkshire based company with a development team of highly skilled and motivated developers that have been involved in the design, creation and implementation of a variety of different apps and software packages across a wide range of platforms. Since our inception over a decade ago Huddersfield Apps has grown from strength to strength by helping our clients grow from strength to strength; helping them make the transition from desktop and back-office based servers to the World Wide Web and beyond using mobile technology such as tablets and smartphones. With the assistance of our development teams we have helped SMEs, large companies, educational institutions and multinationals make the move from standard software to bespoke software and mobile app solutions that have revolutionized how they do business.
Our development teams work alongside our clients and walk them through the process of designing and implementing bespoke software, databases and mobile apps that can drive their business forward. Producing high quality bespoke packages using SQL, C++, Oracle, Apache, PHP, MySQL, Microsoft Access, Microsoft Visual Basic and other, we have been asked to implement systems that are not only cost effective but have the ability to increase productivity.
We pride ourselves on enjoying a challenge and every client we deal with brings with them their own set of challenges. You might want your business to operate using the same platform across the board, if so we can help with that. Alternatively you might wish to incorporate new with old and have a new application that works via the Internet and interacts with your existing SQL, Oracle or similar database – it that's the case we can help with that too.
The production of a mobile app, integrated app or bespoke software package needn't cost the Earth. And with this in mind our development teams are on hand to help you project manage your idea from the ideas stage to fruition. Indeed it can prove to be more cost effective producing an app or software package from the ground up than to buy one off-the-shelf that may not serve all of your business needs.
Based in Yorkshire, Huddersfield Apps have been providing cost effective, state-of-the-art mobile app and bespoke software design services well over a decade and during that time we have spread our wings, helping not just the business communities of Huddersfield and surrounding locales, but also a whole host of individuals and companies across the UK. For more information on the services we can provide as well as an initial discussion on your own software and app requirements please contact us using the details on the right side of this page or alternatively send us an enquiry using the enquiry form that can be found on the Contact Us page.