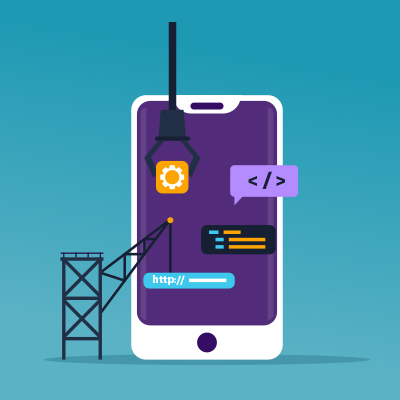 Everything is mobile these days and with that in mind business has to become mobile too. At Huddersfield Apps we are helping our clients to take their business on the move by giving them the control they need over their databases and other software packages, linking them to mobile apps that can used across a variety of platforms.
We cannot divulge the nature of our clients' business but we can tell you that we have produced mobile apps in the form of interactive games and quizzes, educational tools, social networking and media apps, E-Commerce apps, and apps that use geographical data as a means to enhance the online business experience.
You would be hard pressed to walk down your local high street these days and not see someone using a mobile device such as a smartphone or tablet and to this end our clients have asked for our help in making sure their business is as accessible on the move as it is sitting in an office or home office in front of a computer screen. Our mobile development team design, create and implement apps for the iPhone, iPad, iPod, Android devices and devices running Microsoft Windows platforms.
Our mobile app development team has a wealth of experience when it comes to producing high quality, cost effective apps that improve and enhance the online business experience and relish the opportunity to produce something new.
Our client base isn't just in and around Huddersfield, Yorkshire – we have clients spanning the UK and our mobile development team are happy to field enquiries from prospective clients. If you have an idea for an app that you feel would enhance how your business fairs online, or an app that will provide hours of enjoyment to its core audience, then why not contact us using the details on the right hand side of this page. Or if you would like us to contact you please complete the enquiry form on the Contact Us page and one of our team will contact you as soon as is possible.