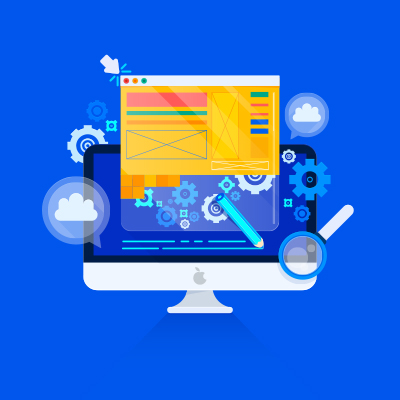 A key area of our business is providing our clients with the tools required to assist in developing their web presence with a view to ensuring that their business thrives in as many different ways as possible. Web development for us is helping you gain a foothold on the E-Commerce ladder where your business can ascend and achieve success by not only allowing your existing customers to do business online but also encouraging new customers to do the same.
Our web development team between them has many years of experience when it comes to helping existing and fledgling businesses overcome the obstacle that is becoming a presence on the Internet. There are many who might say that it is simply a case of uploading a website and away you go but here at Huddersfield Apps we understand there is so much more to it than that. Having a website is one thing but giving your customers – both existing and new – the opportunity to do business online via an E-Commerce site is something that takes considerable preparation.
Using the latest in E-Commerce programming technology our web development team can help create and implement an online E-Commerce presence that will give your customers the opportunity to order online, browse online catalogues, check order histories…well the list is endless because there are no limitations to what E-Commerce can help you achieve. We can even help you set up a system where your customers can pay for a software download and carry it out straight away from your site without having to wait.
On a daily basis we here at Huddersfield Apps are asked to help our clients find a way to improve, enhance – and for new customers – create a unique E-Commerce package that will not only bring out the best in your business online but give you a Unique Selling Point. From an E-Commerce viewpoint a USP will help you stand out from the crowd in a marketplace that knows no bounds. Our web development team understands that the business users of the Internet have specific requirements and we aim to help you meet those requirements through your E-Commerce portal.
If you have an idea for a way in which your business can embrace the future of E-Commerce then why not contact our Web Development team to discuss it. You can contact us using the details on the right hand side of this page or by filling in the Enquiry Form that is located on the Contact Us page.